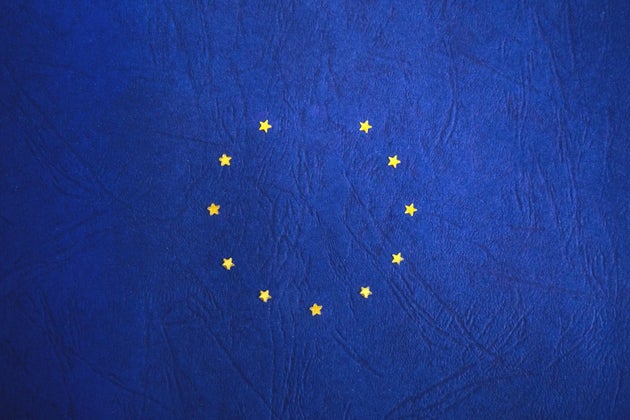 While walking towards passport control at East Midlands airport I asked my husband of nearly 20 years if he would like me to loudly proclaim my all-encompassing love for him. He looked alarmed and hissed "No!" in such an embarrassed manner that he could almost be British.
We are nearing the end of his five year visa application to reside in the same country as his adoring British wife and three British children. Five years where we have had to keep every single piece of mail to provide a paper trail of our relationship for the benefit of UKBA. After all, nothing says true love and commitment like a joint utility bill… Whenever a company tries to make us go paperless we must decline the offer because we require documentary evidence of our relationship.
This means that each visa application is inches thick. It takes hours to complete the 79 page form, and painstakingly pull together our financial history. The average couple will have to do this at least three times if they are on the current shortest route to residency.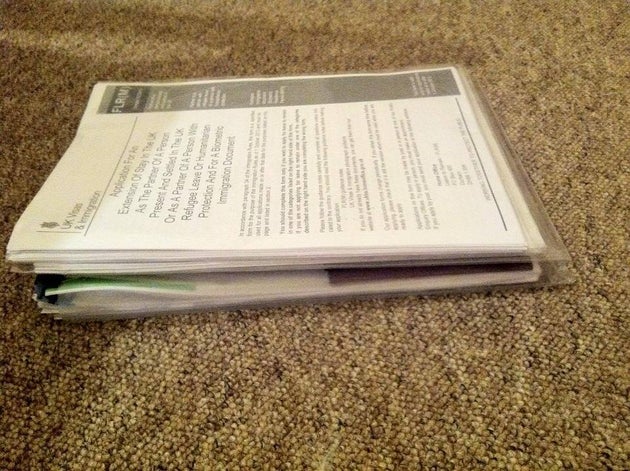 It's also painful financially. The initial duration for a spousal visa is 2.5 years (cost £1583/application), so you have to apply twice in order to accrue the minimum of five years residency before you're eligible to apply for Indefinite Leave to Remain (£2887). In addition, there's the NHS levy (currently £200/year), plus the Life in the UK test (£50 and study guide £12.99) and potentially the English language requirement (£150 for IELTS).
The current cost is £7265.99, which is for an application made from inside the UK using the 'premium' service. The other service is a few hundred pounds cheaper, but can take up to eight weeks for each application and UKBA retains your passport. It's even more expensive to apply from outside the UK. These figures are correct at the time of writing, however, the last time that fees increased, in April 2017, they increased by 23%.
If money is no object it's possible to use the 'super premium' service, which is just £10,500 extra. For this pricey sum your documents are collected by courier and a Home Office flunkey will visit you to obtain your biometric data and signature. Having visited the Home Office's spiritual home in Croydon, I think that they could safely double this fee without risking a negative impact on Britain's ability to be as welcoming and inclusive to as many oligarchs as possible.
Even the oligarchs have to pass the 'Life in the UK' test, which includes questions like, 'What proportion of the population died as a result of the Black Death of England?' and, 'Where is Europe's longest dry ski slope located?' It's very helpful for our new immigrants to know this information as you never know when a native Brit will raise these topics.
In contrast to our five year administrative marathon, my Hungarian sister-in-law can move to the UK with her New Zealand husband with no visas or tests. They would be able to obtain a mortgage from any high-street bank without answering awkward questions like, "So you have 18 months left on your visa, and you want a 20 year mortgage?" In the same way, my family could relocate to any EU country in this 12 months before Brexit with no visas, fees or tests. It still strikes me as absurd that any other European country would be more welcoming than my own under our current rules.
Understandably, EU citizens residing in the UK were horrified by the thought of completing 70+ page forms and paying hefty visa charges to continue living here post-Brexit. Luckily for them they won't have to. When they apply for settled status it won't cost more than a UK passport, and will be free if they already have a valid permanent residence document. The Home Office is working hard to make sure that the application process will be as "streamlined, quick and user-friendly as possible". It's just a pity that they don't apply the same levels of service to their own citizens.
Source: huffingtonpost