If you want to save money on your Easter lunch this week, head down to Lidl, where you can feed your family for just £2.94 per head.
The budget supermarket came out top in Good Housekeeping's annual Easter shopping basket price index, because you can feed eight people Easter lunch, including a leg of lamb and two bottles of prosecco, for just £23.54.
Checking across the 10 major supermarkets, researchers tracked the price of seven Easter items to feed eight people for Easter lunch: a leg of lamb, potatoes, frozen peas, carrots, mint sauce, hot cross buns and prosecco. Aldi comes a close second at £23.65, with Morrisons rounding off the top three at £24.83.
The most expensive place to shop was Waitrose, where the contents of the Easter basket amounted to £37.99, with M&S and Iceland not far off at £37.83 and £36.68 respectively. The difference between the cheapest and most expensive supermarket is just under £15, at £14.45.
But if you want the cheapest Easter basket possible, head to multiple supermarkets for various products, totalling just £21.95 or £2.74 per head.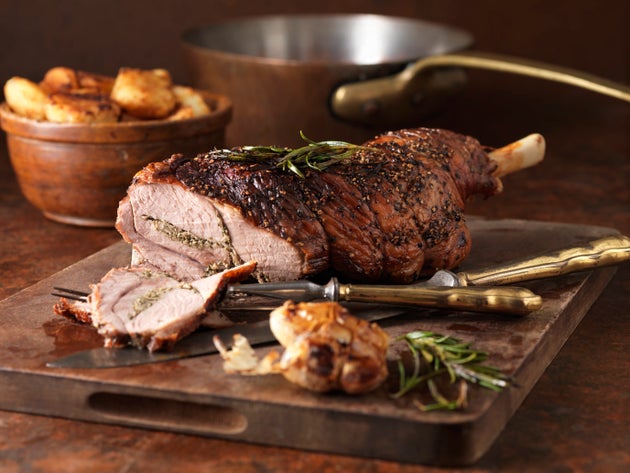 In order to find the cheapest Easter treats on offer, you'll need to hop across four different supermarkets: Lidl, Morrissons, Asda and Aldi.
The £2.74 per head Easter shopping basket across all supermarkets consisted of:
:: Leg of lamb (at least 2kg): Aldi – whole leg of lamb, £8.98
:: Potatoes (at least 1kg): Aldi and Lidl, 29p
:: Frozen Peas (at least 900g): Morrisons Savers Peas, 68p
:: Carrots (at least 1kg): Asda Grower's Selection Carrots 1kg, 20p
:: Mint Sauce (one jar): Morrisons M Savers Mint Sauce 175g, 30p
:: Hot cross buns (at least eight): Asda, Tesco, Morrisons, Aldi, £1
:: Two bottles of prosecco: Prosecco DOC Frizante, 75cl x2, Lidl, £10.50
But if you want the connivence of sticking to one shop, here's how the 10 supermarkets compared:
:: Lidl - £23.54
:: Aldi - £23.65
:: Morrisons - £24.83
:: Asda - £26.27
:: Tesco - £31.45
:: Sainsbury's - £32.70
:: Co-op - £33.32
:: Iceland - £36.68
:: M&S - £37.83
:: Waitrose - £37.99
Commenting on the results, Caroline Bloor, consumer affairs director at Good Housekeeping, said: "For a lot of people, purse strings are tight, and consumers are becoming increasingly price savvy, which means retailers are constantly having to up their game.
"This is only goodnews for consumers, as there's an array of bargains to be had. By choosing carefully, you can still have a high-quality Easter lunch, at a low price."
Source: huffingtonpost