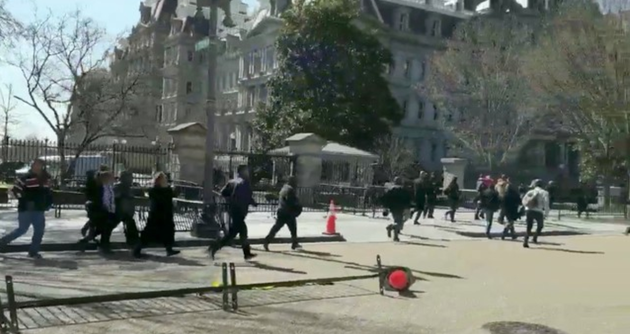 The White House was put on lockdown on Saturday after reports that a shot was fired on the North Lawn.
The US Secret Service said on Twitter shortly after 5pm that its personnel were responding to reports a person had suffered a "self-inflicted gun shot wound".
US President Donald Trump was away in Florida.
The US Secret Service later tweeted that there were "no other reported injuries" and that medics were treating an unidentified male victim.
A spokeswoman for the District of Columbia police said they were also responding to the report.
"We're investigating reports that he shot himself," but this had not been clearly established, said a police spokeswoman.
"Our natural death squad is on the scene," police said.
Pedestrian and vehicle traffic around the White House was blocked off by police, which is routine in such incidents, Reuters reported.
NBC News White House Correspondent Geoff Bennett was among a number of people working at the building in Washington and tweeted that he was "sheltering in place at the White House briefing room".
"A report of 'shots fired' near North Lawn, per a US Secret Service agent. Trying to learn more," he wrote.
Source: huffingtonpost