A suspected chemical attack on Syrian civilians last weekend - which Russia insists Britain was involved in staging and directing - has developed into a volatile standoff between the West and Russia.
Britain, the US and France seem poised to attack but Russia has sought to protect Syrian dictator Bashar al-Assad, whose regime it has fought to prop up.
After a series of increasingly bombastic claims, the Kremlin said on Friday it has proof the UK was "directly involved in organising this provocation" after the international community condemned the chemical attack in the Syrian town of Douma on Saturday.
Theresa May has already won the backing of her Cabinet and Donald Trump has tweeted to warn Russia "missiles are coming".
After seven years of conflict, the world is watching Syria like never before.
Where Do Key World Leaders Stand?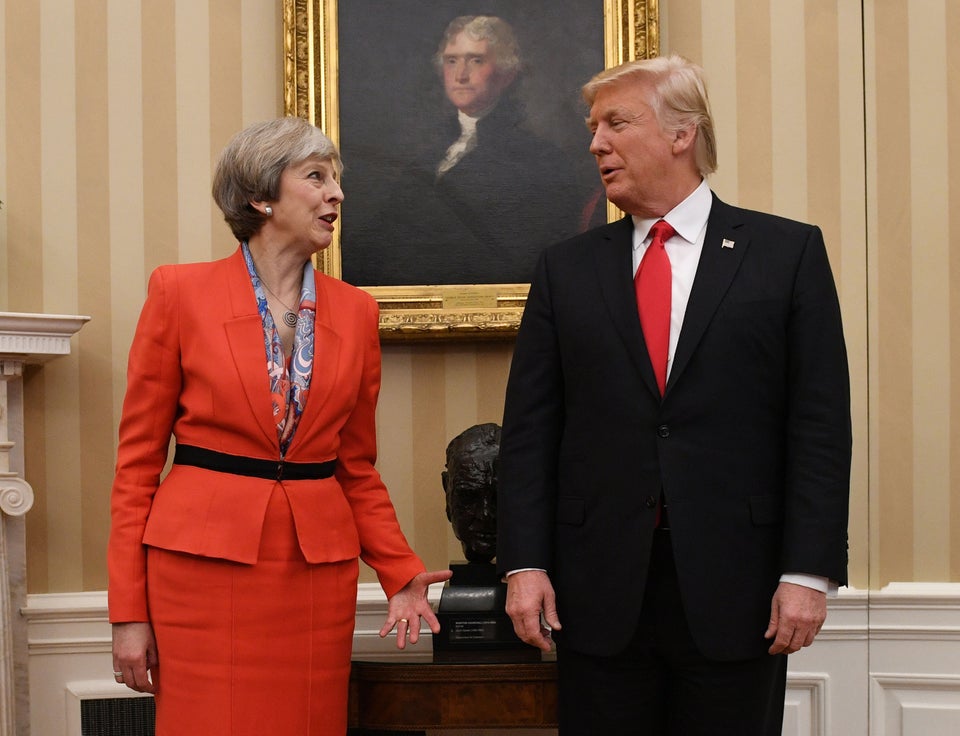 Humanitarian workers and medics said that dozens of people died after bombs filled with toxic chemicals were dropped on the Syrian town of Douma on Saturday. Douma was the last besieged town under opposition control in the enclave of eastern Ghouta, near Damascus.
According to reports, about 500 people were treated at Syrian health facilities with "signs and symptoms consistent with exposure to toxic chemicals" following the attack.
International relations have been simmering for days since the alleged chemical attack, with Theresa May and Donald Trump agreeing the actions must not go unchallenged.
On Thursday, May won the backing of the cabinet to take action against Assad and with Trump agreed a need "to deter the further use of chemical weapons by the Assad regime" and that they would work closely together on the international response.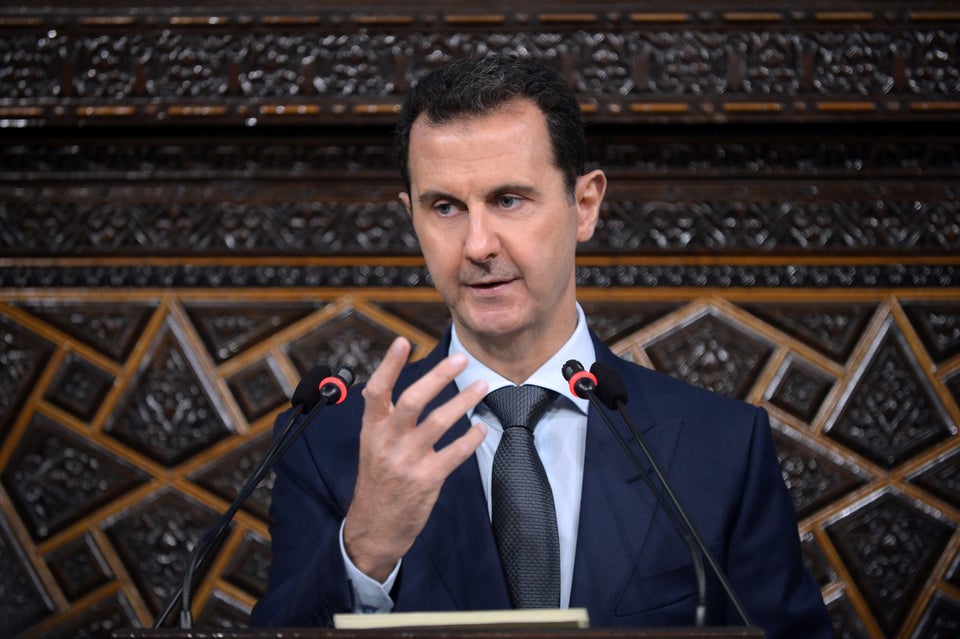 Jeremy Corbyn has accused the government of 'waiting for instructions' from Trump on what to do.
Things began to escalate on Tuesday when Trump warned in a tweet that missiles "will be coming" to Syria, adding: "Get ready Russia."
"You shouldn't be partners with a Gas Killing Animal who kills his people and enjoys it," Trump wrote of the regime of President Bashar al-Assad.
On Thursday Trump backtracked on his explosive statement, saying he "never said when" a strike on the country would take place. "Could be very soon or not so soon at all," the US president tweeted.
US defence secretary Jim Mattis told Congress on Thursday that he believed there was a chemical attack in Syria and that the United States wanted inspectors on the ground to collect evidence.
Mattis also accused Russia of being complicit in Syria's retention of chemical weapons, despite a 2013 agreement requiring Syria to abandon them - a deal which Moscow helped broker.
The Kremlin said on Thursday that a crisis communication link, or "deconfliction" telephone line, with the US was being used on both sides.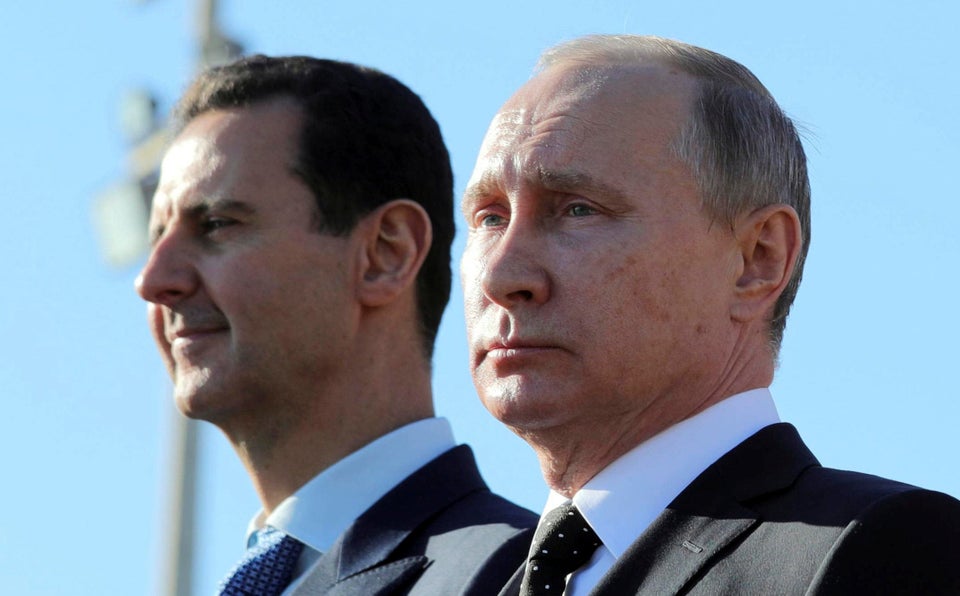 On Thursday the Russian foreign ministry said that it does not want an escalation of the situation in Syria, but added that it was unable to support "dishonest accusations". It said that it had found no evidence of a chemical weapons attack in Douma.
France's president Emmanuel Macron has said that he has proof the Syrian government was behind the alleged chemical attack and that a decision has yet to be made whether or not to retaliate.
The French president said: "We have proof that last week... chemical weapons were used, at least with chlorine, and that they were used by the regime of Bashar al-Assad."
"We will need to take decisions in due course, when we judge it most useful and effective," he told broadcaster TF1.
Maria Zakharova, spokeswoman for the Russia foreign ministry, said threats by the US and France were a violation of the UN charter, and that an Israeli air strike on Saturday had worsened stability in Syria.
The Syrian Civil War has been raging for seven years, devastating and displacing millions of people. The conflict began as peaceful pro-democracy demonstrations against the ruling leader President Bashar al-Assad in March 2011.

Assad's government attempted to quash dissenters, sparking protests nationwide. The violence quickly escalated into civil war as opponents began to arm themselves in an attempt to free towns and cities of government security forces.

Many factions are involved in the conflict, which has caused a major humanitarian crisis and led to the deaths of more than 350,000 people.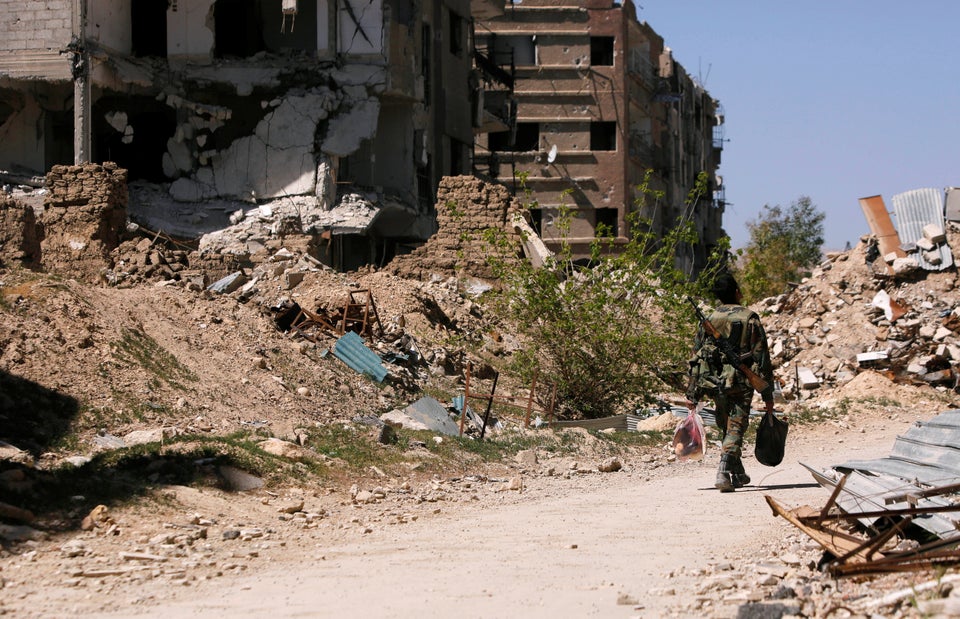 How Effective Will A US-UK-French Response Be?
Tim Ripley, a defence journalist, has cast doubt on the idea that the US, British and French governments have a coherent strategy in how to deal with the escalating situation in Syria.
"First they have to decide what they want to achieve. I'm not sure they know. The rhetoric in Parliament on Sky News seems to be utterly divorced from the actual reality of what's going on in Syria," Ripley told HuffPost.
Within Syria, there are 12 major airfields with 200 hardened aircraft shelters, Ripley said, plus between 50 and 60 underground command posts and bunkers.
"That's quite a big job," Ripley said.
"And then you say 'well let's take out Assad' - well where is he? That's a bit difficult as well.
"And then they say 'let's help the rebels' but they've just surrendered so you have to think what's the point of all this and what can you actually achieve by bombing anything?
"Can you find an actual target that you can hit and has any kind of effect other than making a bang and looking good on TV?"
Writing for the BBC, professor Michael Clarke, a senior research fellow at the defence think tank Rusi, said that military force without a wider political strategy is meaningless.
″[A prolonged air campaign] certainly won't make any immediate difference to the civil population of Syria, who have suffered so much at the hands of their own government, and the multitude of rebel, terrorist and guerrilla groups, some of whom have intimidated, as much as they have represented, them," Clarke writes.
"And President Assad is unlikely to relent in his determination to consolidate his hold on the country."
Experts have also pointed out that the Syrian regime has been given ample time to prepare for any incoming military offences, so the question over how effective they would be remains.
In April last year, the US launched its first direct military action against Assad in response to the Syrian government's use of chemical weapons.
Ripley questioned how effective this strategy was, adding a strike by the US last year achieved little.
″[Trump] fired off a load of missile at an airbase in the desert and they told everybody to leave before they fired them so they wouldn't get killed and they made lots of holes and everybody got very excited but it didn't actually change the price of eggs in Syria," he said.
Mathieu Boulègue, research fellow at Chatham House's Russia and Eurasia programme, said that Russia is trying to reposition itself from the role of a "warmonger to peacemaker".
″[The Kremlin] is trying to position itself at the centre of any sort of resolution in Syria that would be understood and done through Russian terms," Boulègue told HuffPost.
"There is very little Russia can do to stop [the strikes], whether it is on a purely diplomatic strategy or also on the military front.
"It is not as if Russia would start shooting down any incoming missile strikes from the United State or the UK or any major member for that matter.
"That would completely change the logic, strategy and the rhetoric that Russia is using.
"That would change the scope of the conflict and then we would go into proxy battle between the United States and Russia, between NATO and Russia over Syria... so it is a question of what can Russia do to try to mitigate the risks surrounding such missile strikes."
Could This Trigger A New World War?
There is speculation that world leaders' reactions to Syria could escalate at such a rate as to spark another major international conflict.
Experts are divided over whether this is the case.
Mathieu Boulègue is doubtful that Putin would target the US military, believing there is "very little that Russia could do".
"I don't believe that Russia would ever target US interests directly on the ground, whether it is in Syria, outside Syria," Boulègue said. "World War Three, if it ever is triggered, it will not break out because of Syria."
But he said that Syria was being used by multiple sides "as a testing ground for avoiding extrapolation or avoiding any military incidents from degenerating into full scale conflict".
Ripley believes that the Kremlin might retaliate if missiles are fired at Syria.
Ripley said: "The Russians might shoot back which gives another level of complication and make you wonder why you would want to [target Syria].
"This is not an option that has any easy outcomes to achieve any kind of effect."
He added the Russians "could shoot down our planes, sink our ships and fire cruise missiles at our bases. That's war".
He continued: "If we shoot their planes down, sink their ships and fire cruise missiles at their bases, they'll invade Estonia and capture our soldiers.
"This is not going to be a rerun of all the wars we fought in the last 25 years. We now have an enemy who can fight back at a strategic and global level."
Source: huffingtonpost