Armed police cordoned off the car park of New Cross Hospital in Wolverhampton after a man was shot on nearby Valley Road.
The victim was driven to the hospital shortly after 9pm and is said to be in a critical condition.
The cordon was set up around a blue Peugeot with what appeared to be a bullet hole in a side window frame.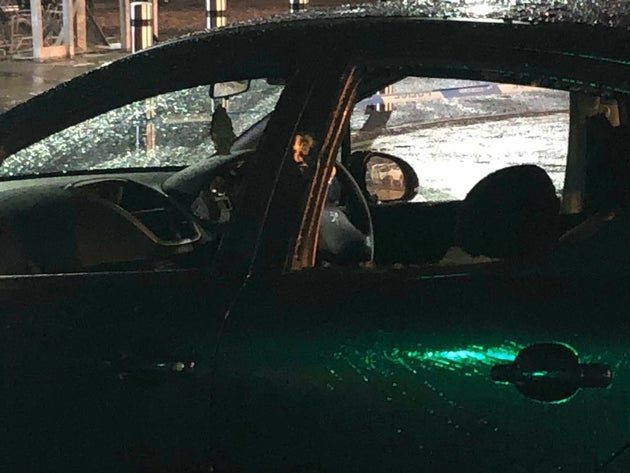 The hospital has since reopened and the cordon taken down.
A spokesperson for the hospital said: "At approx. 9.30pm tonight a man was brought in to the Emergency Department at New Cross Hospital with a gunshot wound.
"There were no gun shots fired at New Cross Hospital. The hospital is functioning as normal. No further comment can be made."
Police have launched an information and anyone with information is asked to call Crimestoppers on 0800 555 111.
Source: huffingtonpost