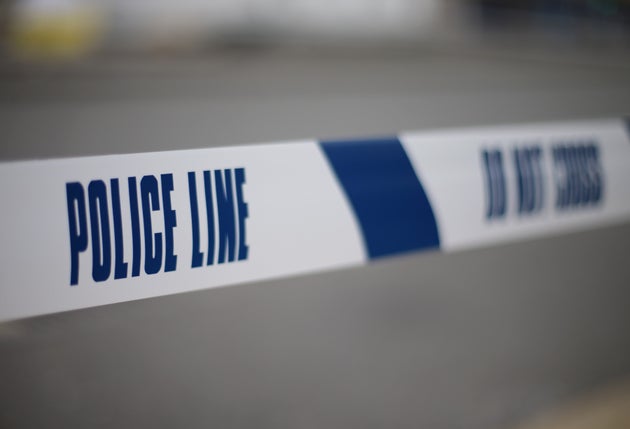 Police are hunting a rapist who pulled a woman onto an AstroTurf pitch before hitting her with a roof slate and strangling her in Greater Manchester on Saturday.
The victim, in her twenties, was walking along Westend Street in Oldham, at about 4.40am when she was approached by a man, police said.
He grabbed her and pulled her onto an AstroTurf pitch nearby, where she was assaulted and raped.
Afterwards she went to a house nearby to call for help, at which point police were alerted to the incident. She has been taken to hospital for treatment.
Police have cordoned off the crime scene around the AstroTurf pitch off Westend Street while officers carry out their enquiries.
The offender is described as a white man, in his early twenties, of a slim build with mousy brown hair and a Manchester accent. He was wearing dark clothing with a hood pulled over his head.
Detective Inspector Ian Harratt, of Greater Manchester Police's Oldham borough, said: "It's very distressing that a young woman has been attacked and raped in such a brutal way, we are doing everything we can to find the person responsible.
"We are taking this very seriously, and although we believe it is an isolated incident, you will see extra officers in the area today and this evening, carrying out house-to-house enquiries and gathering information.
"While we are supporting the woman, we really need help from people in the local area to come forward and share any information about the early hours of this morning.
"If you have CCTV cameras, please review your footage and contact our local team if you have anything which could help our enquiries.
"It may seem minor, but that detail could be the key to finding who this man is and ensuring he is held to account for his actions."
Anyone with information is asked to call 0161 856 9080 or contact Crimestoppers on 0800 555 111.
Source: huffingtonpost