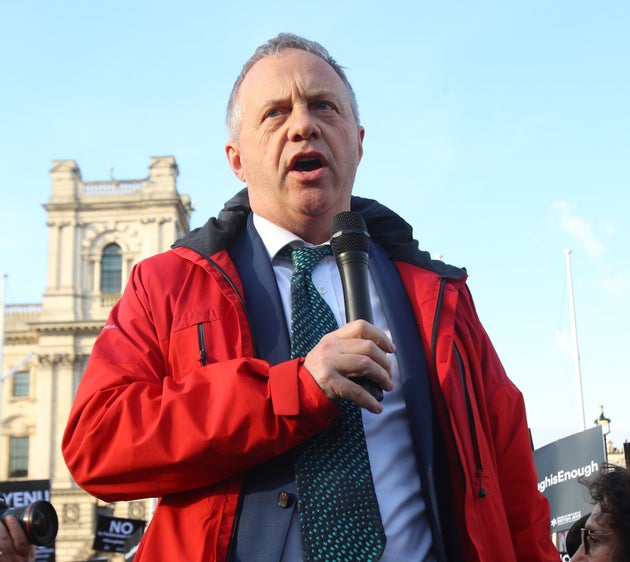 Labour rebels will only rescue Theresa May's Brexit deal if she agrees to give MPs a meaningful vote on the UK's future trading relationship with Brussels.
Describing the idea as a "brake on Boris Johnson's Brexit", one MP revealed a chunk of Labour MPs could end the Westminster deadlock if May agreed key concessions.
Their demands include MPs having a final say over Britain's post-Brexit trade deal with the EU and a cross-party committee with the power to set negotiators' "red lines" before talks open.
"The withdrawal agreement itself is not the issue," the MP told HuffPost. "The problem is what is going to come next.
"How can we vote through the Withdrawal Agreement when we don't know who the PM will be that will negotiate the future relationship.
"This will basically be a brake on Boris Johnson's Brexit."
It comes as May launched a last-ditch bid to win over the DUP and hardline Brexiteers by enlisting senior eurosceptic MPs for a government taskforce on the Northern Ireland backstop.
But if the EU rejects last-minute changes, as many predict, May could be left with no choice but to ask Labour MPs, many of whom are under pressure from Leave voters, for support.
One MP said they could back the withdrawal agreement if May makes key promises.
They include:
MPs having a meaningful vote on the trade deal May negotiates with the EU

a joint committee of MPs and peers which would set the UK's "red lines" on trade with Brussels - all but guaranteeing a customs union and strong single market relationship

a separate UK workers' rights bill which aligns UK workers' rights and environmental protections with the EU's

and a multibillion investment fund aimed at leave-voting areas.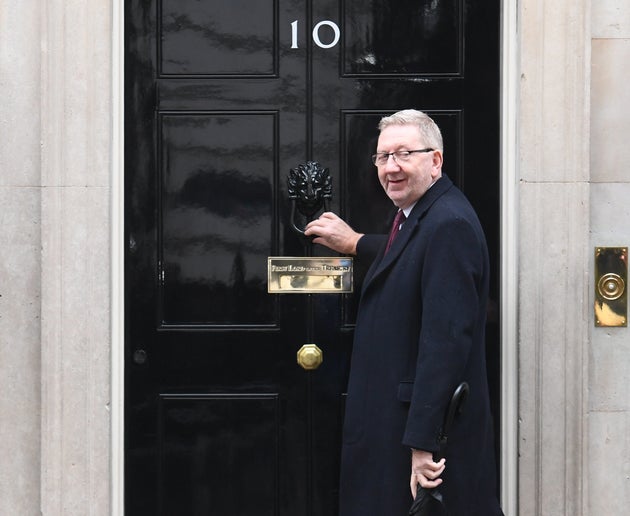 Securing a vote on the trading relationship would mean MPs can effectively veto terms that threaten industry and see the UK market flooded with sub-standard food, goods and services.
Any moves by May to push through her deal with Labour votes is likely to infuriate Tory MPs from the hardline eurosceptic ERG (European Research Group), who will view it as an attempt to frustrate a 'clean' Brexit.
After May emerged victorious from a no-confidence challenge before Christmas, however, Tory party rules mean MPs cannot launch another attempt to topple her until December, and Labour backbenchers are hopeful they can wrest more control over Brexit.
Labour MPs are split over the issue, however.
Pro-Brexit Labour MP John Mann, who was invited for talks at Downing Street last week, said civil servants raised the prospect of a multibillion investment fund for Brexit areas with him - something which his fellow MP Anna Turley said amounted to May "bribing" Labour.
In what appeared to be a thinly-veiled swipe at would-be rebels, Shadow Trade Secretary Barry Gardiner said in an interview on Sunday his "vote is not for sale".
After trade union bosses, such as Unite's Len McCluskey, entered Downing Street last week for talks, other Leave-minded MPs believe potential rebels should hold out for more.
Labour's Gareth Snell, who represents the pro-Brexit Stoke Central, was among the MPs who voted against moves by Yvette Cooper to delay Brexit last week,
He predicted more MPs were preparing to defy Corbyn and back May's Brexit deal before exit day on March 29.
"I think the numbers are growing but I could not give you an exact number on how many are where I am," he said.
"I think the number will continue to grow the nearer we get to exit day."
He added: "We all have to coalesce around something and that includes the hardcore second-referendum MPs.
"The pragmatic middle will find a deal that mitigates the economic damage, leaves EU institutions, delivers on the spirit of the referendum and still allows us to be a trading nation."
HuffPost UK has contacted Number 10 for comment.
Source: huffingtonpost