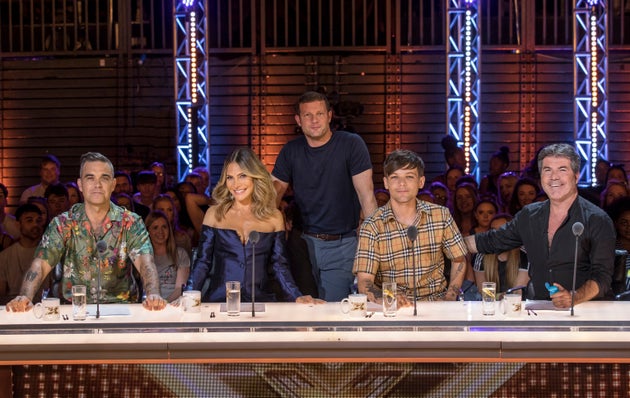 K E Y P O I N T S


The series opener of this year's 'X Factor' had to prove a lot to what remains of the show's fan base.
Even the most ardent of viewers were raising their eyebrows when the new panel was unveiled earlier this year, particularly around the inclusion of Robbie Williams' wife Ayda Field, who has no previous experience in the music industry.
So this episode should have served to show quite why Simon Cowell had hired her. Having seen her on 'Loose Women', we know how sparky and fun she can be, and we were willing her to shut down her doubters from the outset of the series.
Sadly though, she was given little chance to do so, as she was arguably the judge who featured least as the 15th series kicked off. Her introduction as 'Robbie's wife' should have also at least attempted to expand on her credentials for the panel.
Meanwhile, Robbie was (as expected) the star of the show, and Louis also had more to say for himself than some had anticipated - luckily, he was much more animated than he's appeared in any of the promo activity in the lead up to this year's launch.
That said though, the lack of chemistry between him and Robbie and Ayda did little to shake the feeling he was there as Simon's work experience boy.
As for the talent - well, the show wasn't exactly brimming with it. Usually the opening episode of a series delivers at least one potential winner (last year, finalists Rak Su and Grace Davies featured), but there was a distinct lack of a 'moment' this time around.
Admittedly, Janice Robinson gave a brilliant audition with her performance of her 90s hit 'Dreamer', getting everyone up dancing, but she was the only person we remembered as the credits rolled.
Instead, the judges were handing out non-sensical 'yeses' to a bunch of middle-of-the-road acts who will undoubtedly fall by the wayside at the Six Chair Challenge. The whole 'ooh, we could put a girlband together' yarn also seemed pointless for the exact same reason.
Dare we say it, but perhaps Britain has finally run out of talent - both for the panel and the contestants.
T A K E H O M E M E S S A G E

It's become very easy - almost fashionable - to be cynical about 'X Factor' over the last few years, but this opening episode is unlikely to silence its critics.
And with another series of 'Strictly' just around the corner, we know who we will be placing our money on in this year's ratings war.
Source: huffingtonpost