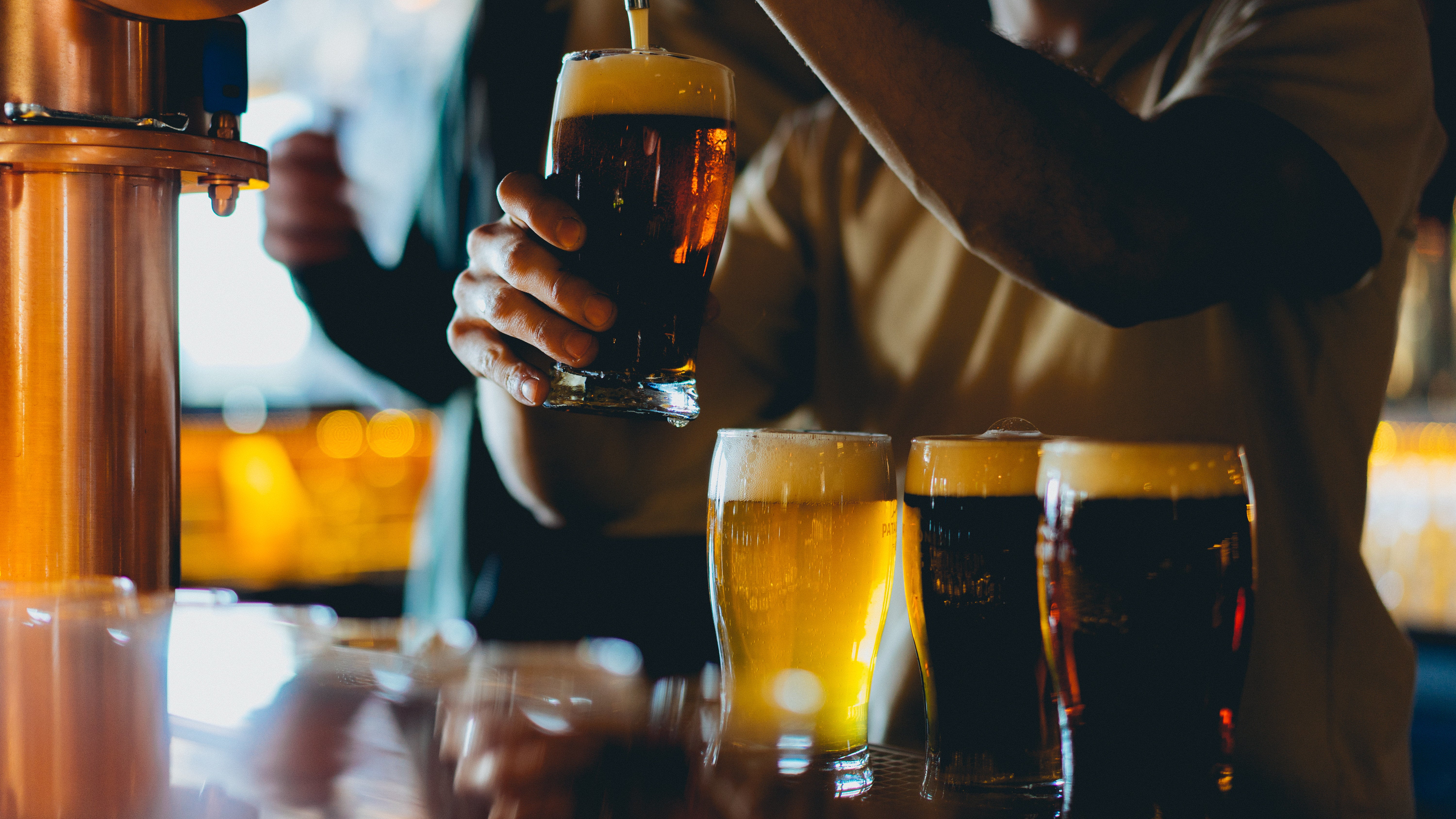 Young Tory activists are being promised boozy nights with MPs in exchange for campaigning for the party, HuffPost UK has learned.
In an email seen by HuffPost UK, Conservative Central Headquarters (CCHQ) wants MPs to host drinks receptions and arrange trips to Parliament for young members who campaign and help with "local work".
The suggestion of MP-organised booze-ups comes after police were called to one get-together of young Tory members when a fight broke out between two activists in a pub in Westminster.
The 'MP Patron scheme' is being spearheaded by the Tory vice-chair for Youth Engagement Ben Bradley as part of a drive to revitalise the party's youth wing after it was suspended in 2015 following the suicide of one activist.
Other measures include recruiting an army of campaign managers on university campuses across the UK in a bid to take the fight to Labour over student issues.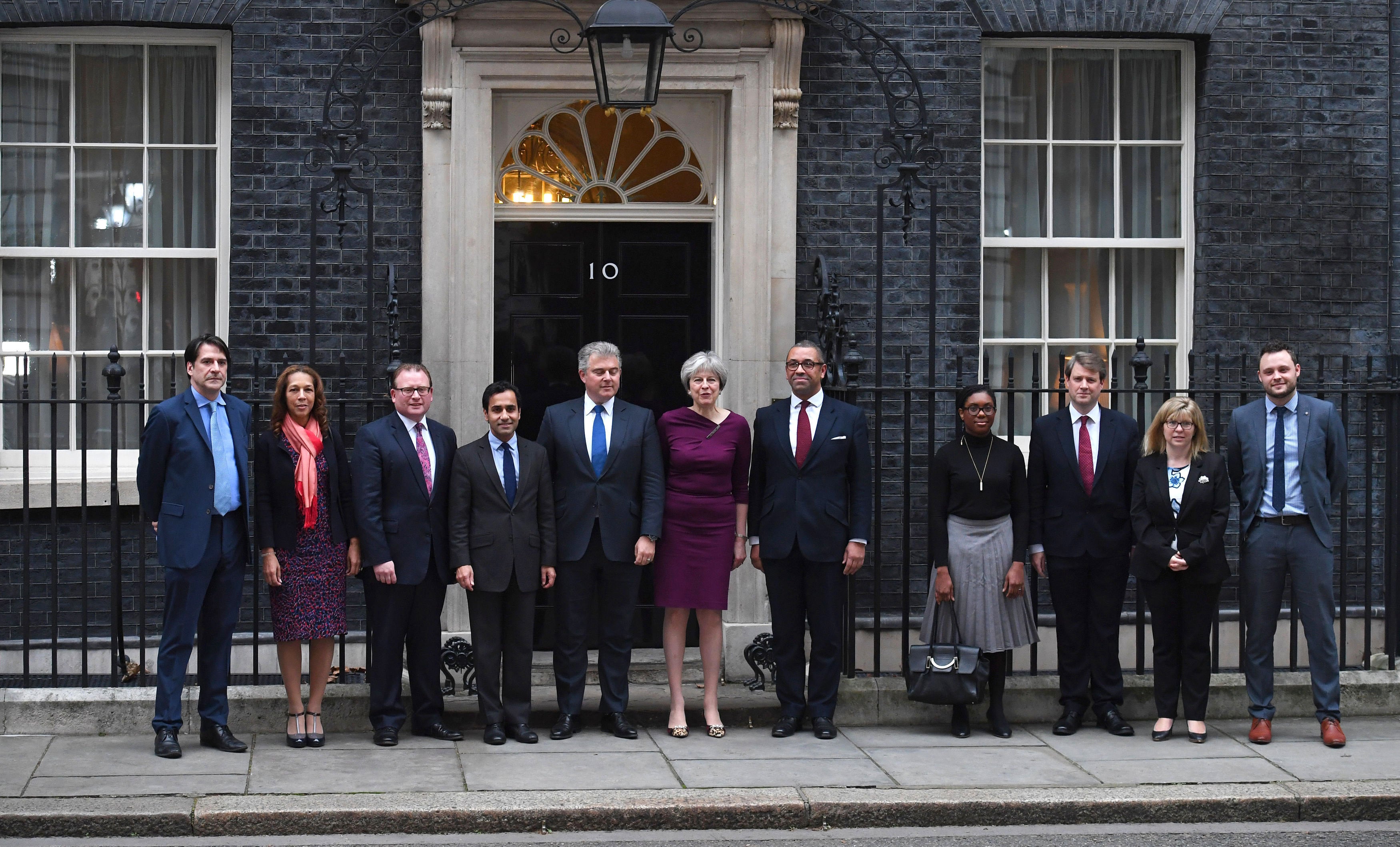 The 'MP Patron Scheme' was put forward in an email by Calum Neilson, Youth Outreach officer at CCHQ.
He said: "The Party next week will be starting a new MP Patron scheme lead by our Vice Chair of Youth Ben Bradley where MPs will be paired up with their local CF [Conservative Future] branch to act as an unofficial patron for the branch.
"As Patron's MPs will help CF branches by committing to do to three events per annum. Examples could include; one speaking event, one tour of the House of Commons and one dinner or drinks event. At the same [time] branches will commit to helping the MPs with campaigning and their local work as MPs.
"The scheme is entirely voluntary but I would very much encourage you to take part in the scheme which will be both beneficial to MPs and branches by being mutually supportive. If you wish to take part in the scheme then please get in contact with me and I will pair you up with your local MP where a relationship does not already exist."
The party's Conservative Future youth wing was effectively suspended after the 2015 election following the suicide of activist Elliott Johnson.
In a letter written before his death, the 21-year-old claimed he had been bullied by Mark Clarke, the head of the Road Trip campaigning organisation linked to Conservative Future.
After Johnson's suicide, the entire executive of Conservative Future was suspended by the party and management of the organisation was put under CCHQ's control.
Since the 2017 election – which saw the Labour backing Momentum group mobilise young activists to campaign for Jeremy Corbyn – the Conservatives have been trying to revitalise their moribund youth wing.
Mid-Norfolk MP George Freeman – the former chief of Theresa May's policy board – organised a 'Big Tent Ideas Festival' in Berkshire in September with the aim of kick-starting debate around policies which will appeal to younger voters.
In the January reshuffle, Theresa May appointed 28-year-old Mansfield MP Ben Bradley the party's vice-chairman for Youth.
Within weeks of taking up the role, Bradley met with 100 young activists into CCHQ in a bid to get to know some of those who would play a key role in a future youth movement.
Along with Calum Neilson, Bradley also takes part in regular conference calls with youth organisers across the country to establish what the party needs to do to attract younger voters.
Yet despite being initially welcomed into the post, Bradley has hit the headlines in recent weeks for comments he made in blogs written when he was a student in his early 20s, and a libelous tweet about Jeremy Corbyn's involvement with Soviet Union spies.
Two months on from his appointment, the party's youth wing has yet to be relaunched.
One Tory member, Warwick University student Ellie King, told HuffPost UK the softly-softly relaunch of the party's youth wing was the right course of action to take.
She said: "We need to be cautious because we should never forget what went on in 2015.
"There are a number of young activists who have come into the party in the last two years who don't' fully know what went on.
"We need to have proper scrutiny so things like the 2015 scandal can't happen.
"It has cast a long shadow."
While CCHQ are taking things slow, other groups and individuals have sprung up in a bid to fill the void.
'Activate' was launched in August by a group of Tory activists, but was almost instantly derided after a series of gaffes, including its Twitter account getting hacked and posting calls for Jacob Rees-Mogg to take over as Conservative leader.
Screenshots of messages discussing "gassing chavs" then emerged from a WhatsApp group named "Young Tories", which the Mirror claimed had at least two members linked to Activate.
After going quiet, Activate is set for a relaunch event in Whitechapel in East London on Saturday March 17.
Another young Tory seeking to inject energy into the youth wing is 25-year-old Essex County Councillor Stephen Canning.
The politician was first elected to Braintree Council in Essex when he was 18 - making him one of the youngest councillors in the country.
In his bid to kick-start a youth movement, Canning has been organising drinks nights for young Tories, and persuaded high-profile MPs James Cleverly and Priti Patel to attend an event in December.
Just weeks after those drinks, Canning was suspended from the party after an alleged altercation in a West End club, but that did not stop him organising another event - 'Young Tories Free Drinks - Westminster Edition' – in a pub near Trafalgar Square on February 15.
It was those drinks that saw the police called after a woman threw a glass of wine over another Tory activist, prompting punches to be thrown and a glass to be smashed before a member of the bar staff intervened.
Speaking to HuffPost UK about CCHQ's current plans, Canning said: "I am encouraged to see the Conservative Party has created a voice for youth.
"It's very important the party creates a dedicated resource to support young members to go out and shout about the party they love."
Source: huffingtonpost