Ministers must do more to tackle the "undeniable" scourge of knife crime, the UK Youth Parliament has said.
There were 1,299 stabbings in London alone up to the end of April, according to official statistics from the Met Police, a rise of 16%.
Figures released this month also showed that out of the 44 UK police forces, 38 recorded a rise in knife crime since 2011.
Athian Akec MYP for London's Camden, told a special Youth Parliament session at the House of Commons that austerity was one of the main drivers.
He said: "The impact of knife crime on individuals is undeniable, and while politicians wish to police their way out of a knife crime epidemic, it is simply not possible.
"We must focus on the root causes of knife crime: poverty, inequality, austerity and a lack of opportunity.
"We must petition the government to put reason over rhetoric, compassion over indifference, equality over austerity.
"As knife crime claims more lives in our country, never has so much been lost by so many because of the indecision of so few."
Arqam Al-Hadeed, MYP for Leeds raised the case of Irfan Fazil, a 16-year-old from his constituency who was stabbed in the heart by a fellow teenager on the way home from school.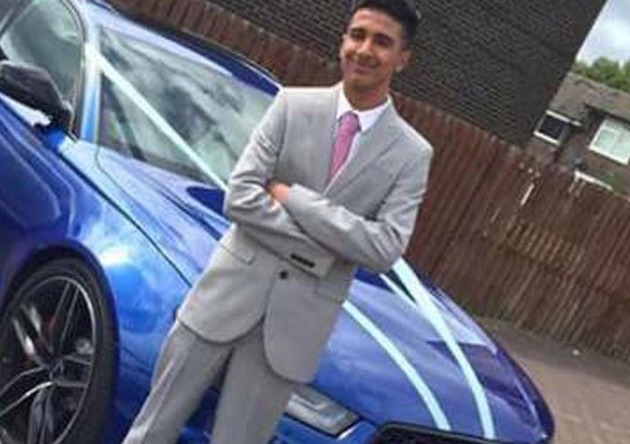 "After talking to his close friends, I found that Iffy was a peaceful, calm, intelligent 16-year-old," said Al-Hadeed.
"This is Iffy, who had a bright future ahead of him. This is Iffy, who could have helped his community.
"How many more people need to be stabbed for this government to put appropriate measures in place."
Since 2010 the government has cut police funding by 19%, but Home Office ministers this week denied austerity was fuelling the rise in violent crime.
Josh Kennedy, MYP for Glasgow, said knife crime was an "epidemic for our generation".
He said: "This reeking stench of knife crime has ingrained itself into our society, and it's about damn time we do something about this.
"It's frankly an utter farce that so little has been done. We need to stand up and be heard, and in turn lobby our decision-makers to take action before any more of our friends and loved ones are hurt."
The MYPs voted to campaign over the next year on votes at 16 and to pressure the government to take measures to end knife crime.
Wes Streeting, the MP for Ilford North, and the British Youth Council's honorary president,
"When more than a million young people across the country have voted knife crime as one of their top concerns, this must surely be a wake up call to a Government that has cut the police back to the bone.
"Let's hope that today's powerful contributions from Members of the Youth Parliament prompts action from Government - and fast."
Source: huffingtonpost